Once again, I started in the middle of a series! This is the second book in Mr. Silva's Gabriel Allon series. First came The English Assassin, published in 2002. The English Girl was released in 2013. This year the third book was published on June 30. It hit the NYT best-seller list on July 19. You have probably seen it advertised. If you are a fan, you may have already read it! Gabriel is an art restorer who also is a spy, who also is an Israeli. He is the good guy.
I was drawn in from about the first page. It is an excellent example of an international spy novel, with murder thrown in. Madeline Hart is the English girl and the story weaves around her kidnapping but more intriguingly the reason for that kidnapping. She is snatched up while on holiday in Corsica with friends. Gabriel is called in to find and rescue her and has seven days to complete the mission and bring her home alive, or the kidnapper will kill her. There is so much more going on here, which makes this novel a hard one to put down. What I love is when I am surprised by what happens and whom I didn't suspect was involved in those happenings. That was this book. Madeline is an up and coming young member of the UK political scene. The kidnapping reveals Russian collusion with Britain and much more that I will not go into. I would end up telling you the whole story. It is hard for me to tell you about a book I have read without telling you the whole thing! I have procured a copy of The English Assassin, the first in this series and will be reading The English Spy also, which is the just published third book.
Daniel Silva has been called a "master spy novelist" and I agree. He has published 18 thriller and espionage novels. I read The Rembrandt Affair a few years ago and it was an excellent read as well. I think I will probably start reading through most all of his novels.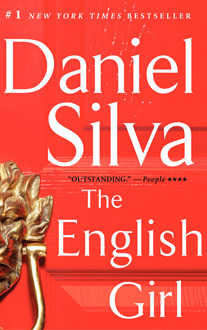 I highly recommend The English Girl. It is a curl up and read type of novel. Or, this time of year, a book to sit with under a shady tree and sip a large iced tea!
I give The English Girl five stars! I took this book from my collection of TBR's.
You can read more about Daniel Silva and his writing at
Daniel Silva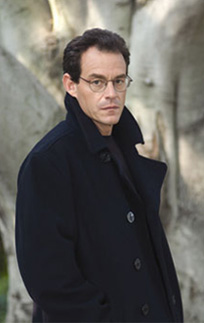 Thanks for being here!
Jeri~